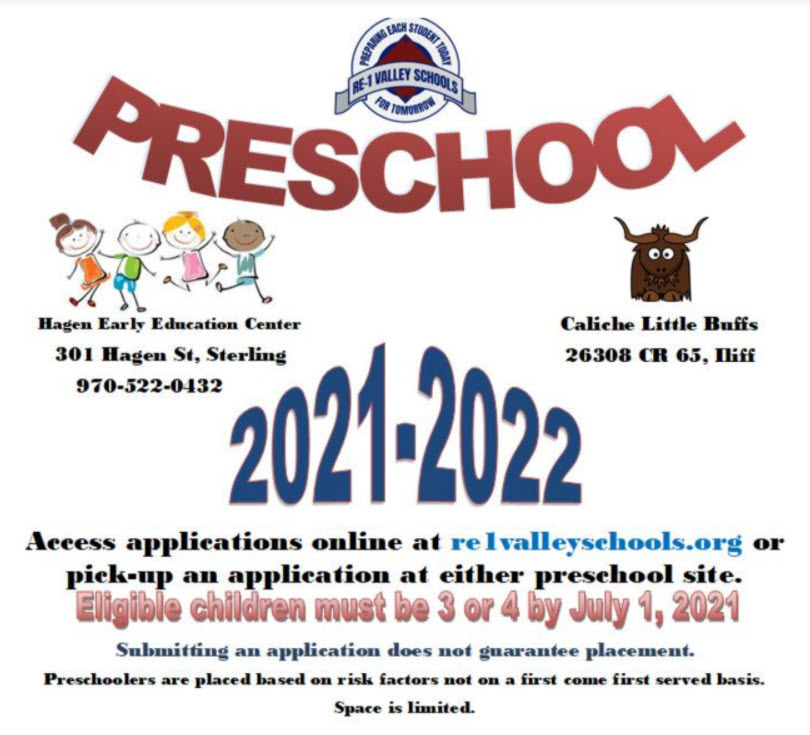 Apply now for Preschool!
Stacey Nelson
Monday, February 22, 2021
Applications are being accepted NOW for the 2021-2022 school year! Access the application page here! Eligible children must be age 3 or 4 by July 1, 2021. Submitting an application does not guarantee placement. Preschoolers are placed based on risk factors not on a first come first serve basis and space is limited. APPLY NOW!