EDIT MAIN
Thank you for taking time to learn more about the career opportunities available in the RE-1 Valley School District. There are two high schools, one middle school, one junior high school, three elementary schools and two preschools in our District. The RE-1 Valley School District serves approximately 2,125 students and employs about 500 staff.
Our staff are highly qualified, dedicated individuals who believe our mission is to prepare all students for productive, successful lives beyond school through a balanced curriculum, activities, community experience, global awareness, high expectations, and interaction among students, parents, and community.
Sterling, Colorado is an oasis on the plains of Northeast Colorado, sitting alongside the Platte River. It offers shopping, restaurants, numerous parks, a recreation center, access to medical care and is located near North Sterling Reservoir. Sterling is approximately 1 1/2 hours from Denver International Airport and 2 hours from Denver and the front range (I-25 corridor). For more information about what Sterling has to offer, click here or see the advantages of a small Colorado town compared to Colorado metropolitan areas, click here.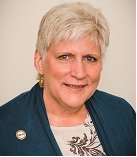 Kim Krier, SHRM-SCP
Human Resources Director
Equal Opportunity Employer
The Board of Education subscribes to the fullest extent to the principles of the dignity of all people and of their labors. It also recognizes that it is both culturally and educationally sound to have persons of diverse backgrounds on the District's staff. The RE-1 Valley School District is an equal opportunity employer and shall not discriminate in its employment practices and policies with respect to hiring, compensation, terms, conditions, or privileges of employment because of an individual's race, color, religion, sex, gender identification, age, disability or national origin