EDIT MAIN
BOARD OF EDUCATION
Left to right: Dennis Kaan, Dena Vogel, Mike Anderson, Myra Westfall, Marty Smock , Riste Capps, Jennifer Ogley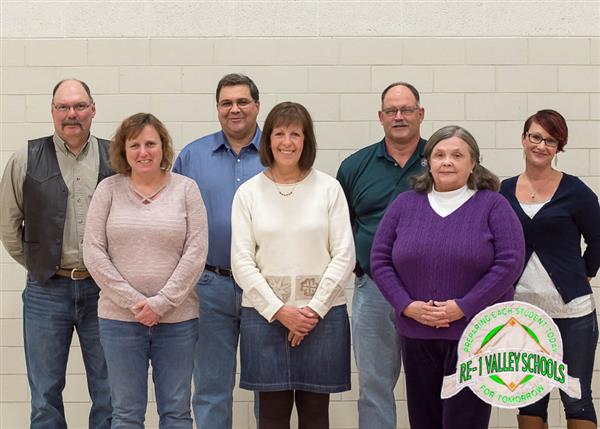 BOARD MEETING SCHEDULE 2019-2020
The Board's August workshop will be held Tuesday, August 6, 2019. Their next Business meeting will be Monday, August 19, 2019.
The Hagen Administration Center is located at: 301 Hagen Street, Sterling, CO.
---
Philosophy of Education:
Our mission, vision and beliefs will be the focus of the Board of Education, the administration, the instructional and support staff of the District and the RE-1 Valley Community.
---
Board MEeting Audio