EDIT MAIN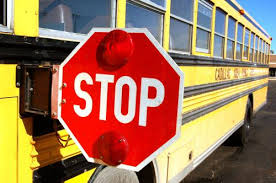 Did you know ....
.... it is illegal to pass a school bus that is stopped on the roadway to load and unload students when the stop sign is out and the lights are flashing?
1st offense - minimum $150 fine or 10 days in jail, maximum of $300 fine with 90 days in jail.
2nd offense within 5 years - minimum fine of $300 with 10 days in jail and maximum fine of $1000 with 1 year in jail.
All can be either fine, jail, or both. Since it is a mandatory court appearance, the judge will determine the fine and/or jail sentence.
Please be cautious and obey this law in order to protect our students!!
---
Maintenance Notices