Juniors: Friday, May 14, 2021, all Juniors will be taking the ASVAB (Armed Services Vocational/Aptitude Battery) Test. The test will be given in the Tiger Den andwill begin at 7:...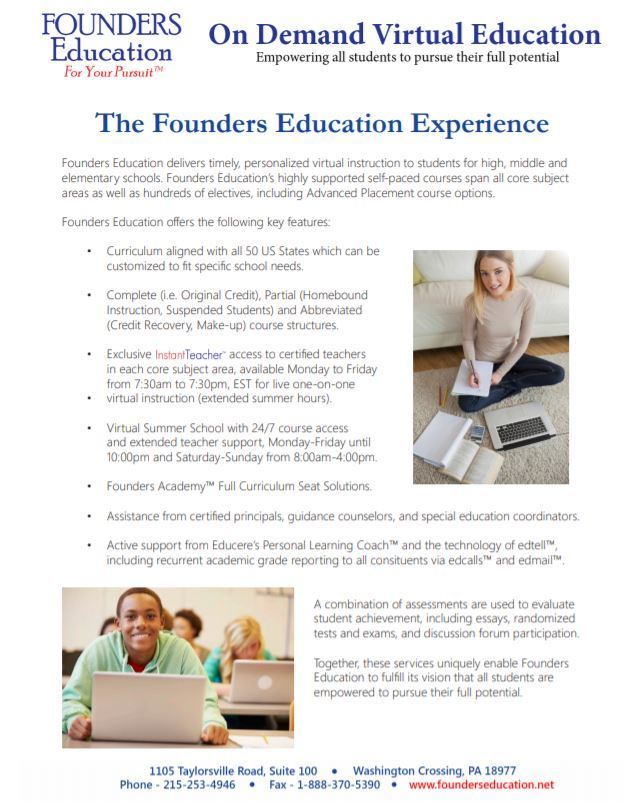 The Founders Education Experience Founders Education delivers timely, personalized virtual instruction to students for high, middle, and elementary schools. Founders Education's h...
RE#ONE Pathways: OPEN HOUSE When: Monday May 17th, from 6:00pm-6:30pm Where: Google meet link- http://meet.google.com/pry-scyt-sqi Welcome to an exciting, new virtua...