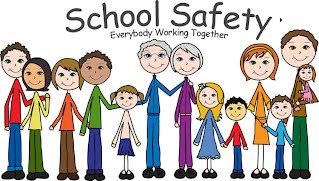 Safety in the Halls
Joseph Skerjanec
Friday, August 16, 2019
Parents and family members, thank you so much for a great start to another marvelous school year! This truly is a wonderful partnership in education!
Our partnership includes working together in creating a school that values the safety of our students and staff. Part of that is limiting the number of adults in the building outside of our own staff. I'm sure you understand how important that is.
With that, this is a reminder that with the first three days of adjustment and orientation behind us, STARTING TUESDAY, August 20, all children are to be dropped off and not escorted onto the playground nor into the school to the classrooms.
THANK YOU FOR JOINING US IN ENSURING THE SAFETY OF OUR SCHOOL. Let's have a great year together!