Dear Campbell Families, We are really excited to be presenting a music concert for our family and friends. We know many may not be able to make it to our concert for various reasons. We have good news to share with you regarding the 1st ever live-streamed concert from Campbell Elementary. You can view the event on our YouTube channel:
https://www.youtube.com/channel/UC2RFox98-f268_2ll496jyg
Or search for Campbell Elementary School This is the specific link for the event:
https://youtu.be/WvZC3aqcNOo
If you have any questions or concerns related to the live-stream or posting of our concert, please contact our principal, Mrs. Kloberdanz by email or phone.
kloberdanzb@re1valleyschools.org
or (970) 522-2514 Important reminders: Veterans Day Concert Thursday, November 11th, 2021 at 7pm at Sterling Middle School (SMS) Auditorium. Students should check-in by 6:45 pm and stay the entire concert. The concert will last 30-45 minutes. Students may wear mainly red, white and blue clothing. NO COSTUMES, HATS or SHORTS. Boys may wear: Patriotic / Flag T-shirt Long-sleeved or short-sleeved shirt Nice blue jeans (No holes or rips) Nice pants Nice, clean shoes Girls may wear: Patriotic / Flag T-shirt Long-sleeved or short-sleeved shirt Nice blue jeans (No holes or rips) Nice pants, dress, or skirt Nice, clean shoes Please direct questions regarding the concert to: Mrs. Nicolaus Email:
nicolausjan@re1valleyschools.org
Blessing Box Donation Challenge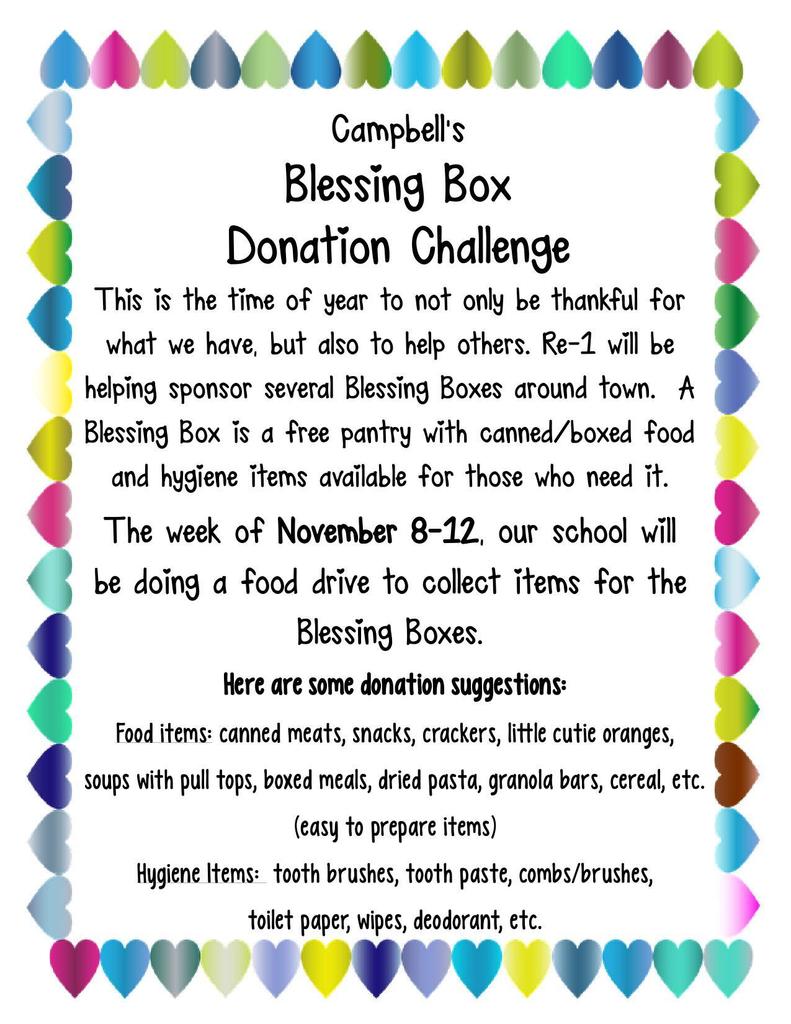 You're invited to join the RE-1 Valley Administrative Team and Board of Directors for a Community Conversation to provide input to the Strategic Plan and learn more about current initiatives. The meetings will be offered at three locations on Tuesday, Aug. 31, 2021, and Wednesday, Sept. 1, 2021. The content will be similar at each building and on both nights. Please engage in helping to write a meaningful strategic plan to guide improvement. Use the link to register to attend.
https://www.surveymonkey.com/r/RE-1valley
Campbell families, Please sign your child up for Literacy Testing by clicking on the link below. Testing days are August 18, 2021 or August 19, 2021. You will need to fill out the form for each child. You will receive a return email as a reminder after you complete the form. If you would need to change your selected date or time please refer to the return email. Thank you, Campbell Staff Link:
https://forms.gle/cg3Mq8g4fneYEo176
Each form serves a purpose.
Welcome Campbell Elementary Families to the 2021-2022 school year!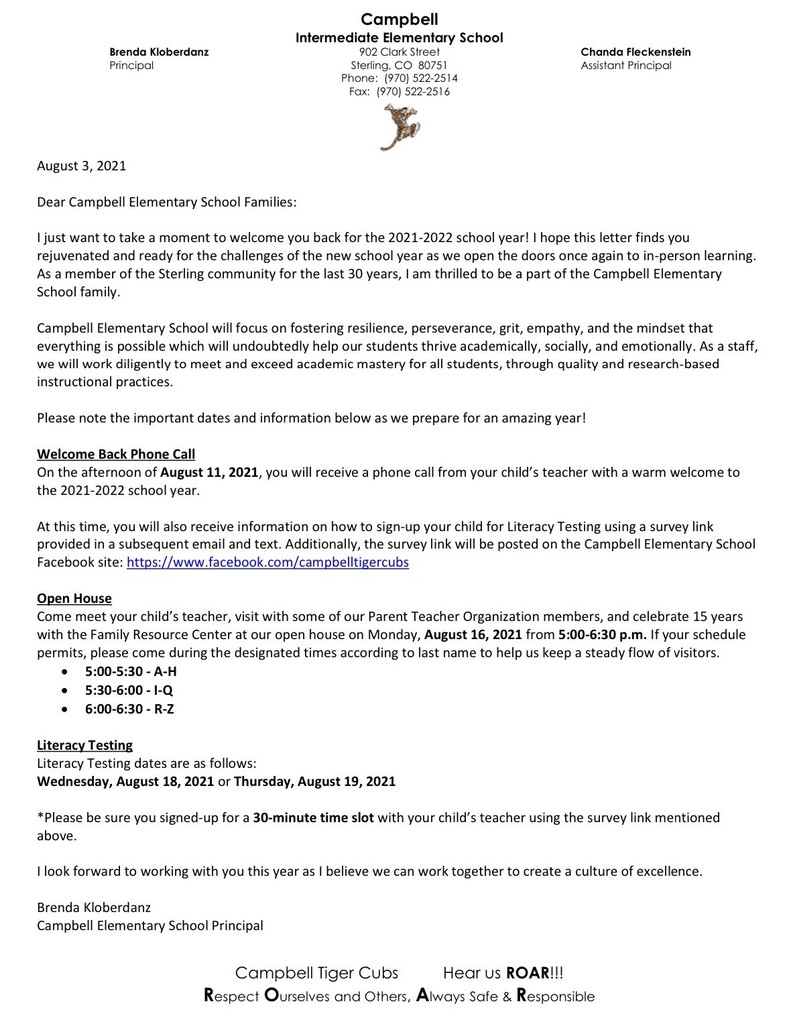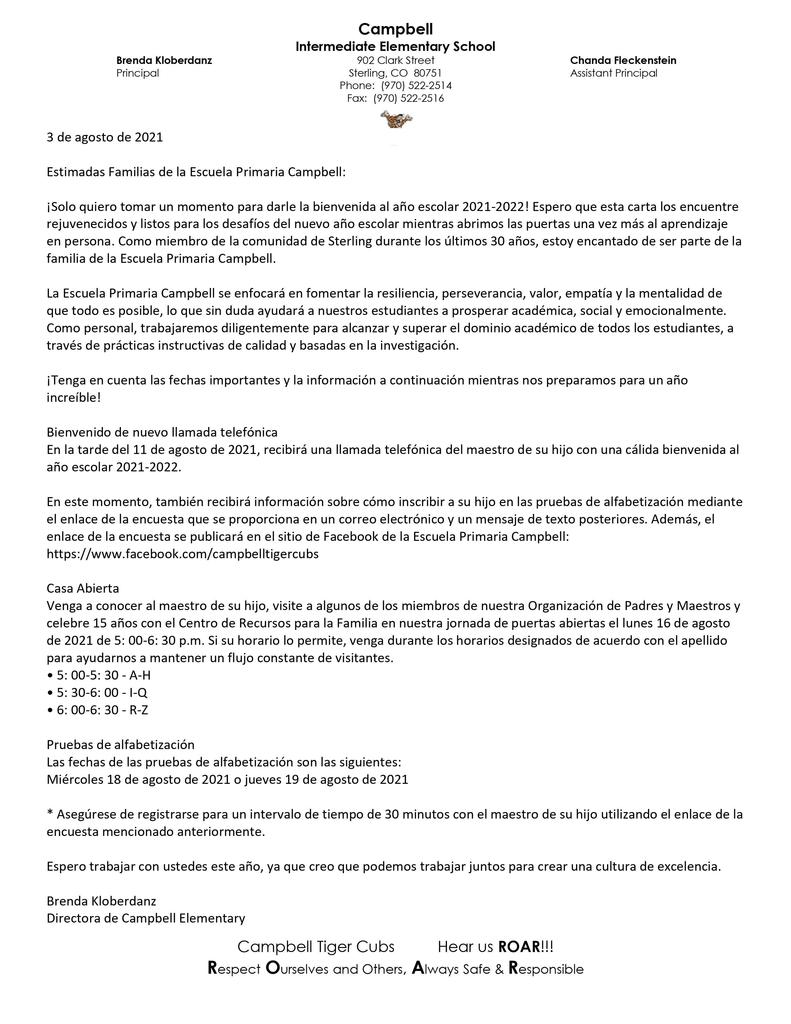 Back To School Night at Campbell will be Monday, August 16th from 5:00-6:30. We will run 3 sessions based on last names like we did last year. 5:00 - 5:30 A-H 5:30 - 6:00 I-Q 6:00 - 6:30 R-Z More information about when you can contact us regarding your child's teacher will be coming soon. We will also have more information about the August 18 & 19 Lit Testing Days available soon.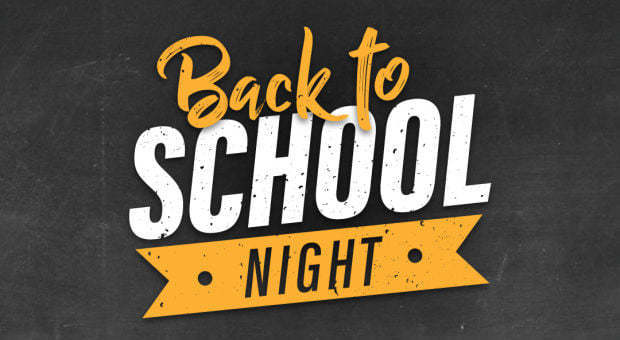 It is almost that time, here is the 2021-2022 Campbell School Supply list.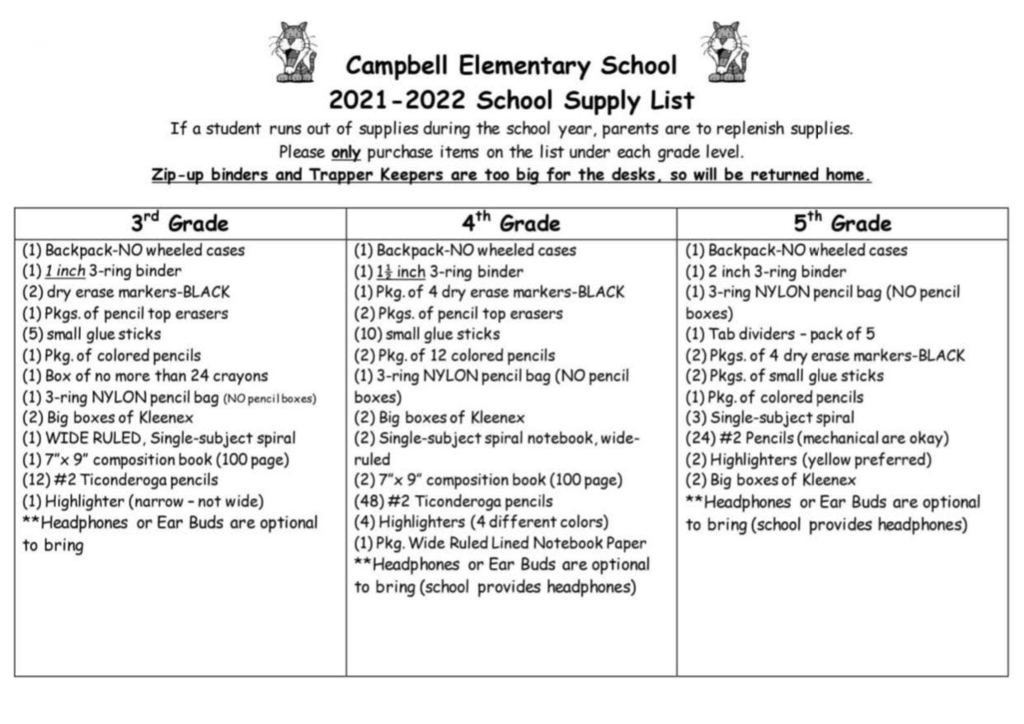 The Campbell School Office is now closed for the summer, we will reopen July 26th. Summer school will still proceed as planned. Thank you for helping make this a successful year, have a wonderful summer!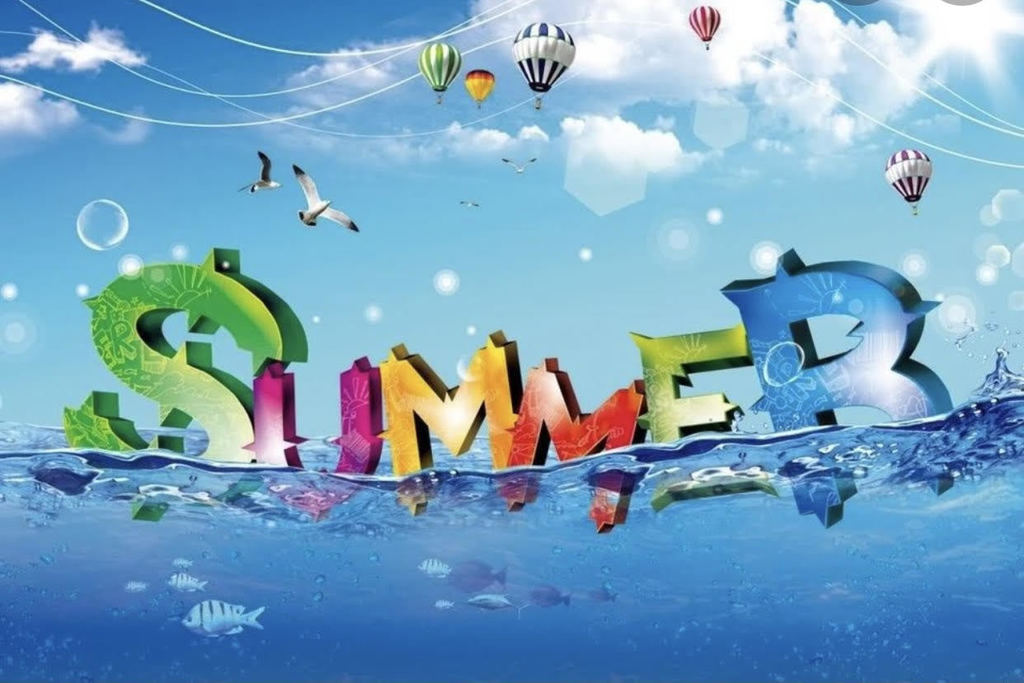 Our last day of school is tomorrow, May 27th. Dismissal is at 11:30 and buses will run their normal routes. Thank you for making this year a success! Have a safe and wonderful summer!
We've made it to May! Here is what we are serving for breakfast and lunch.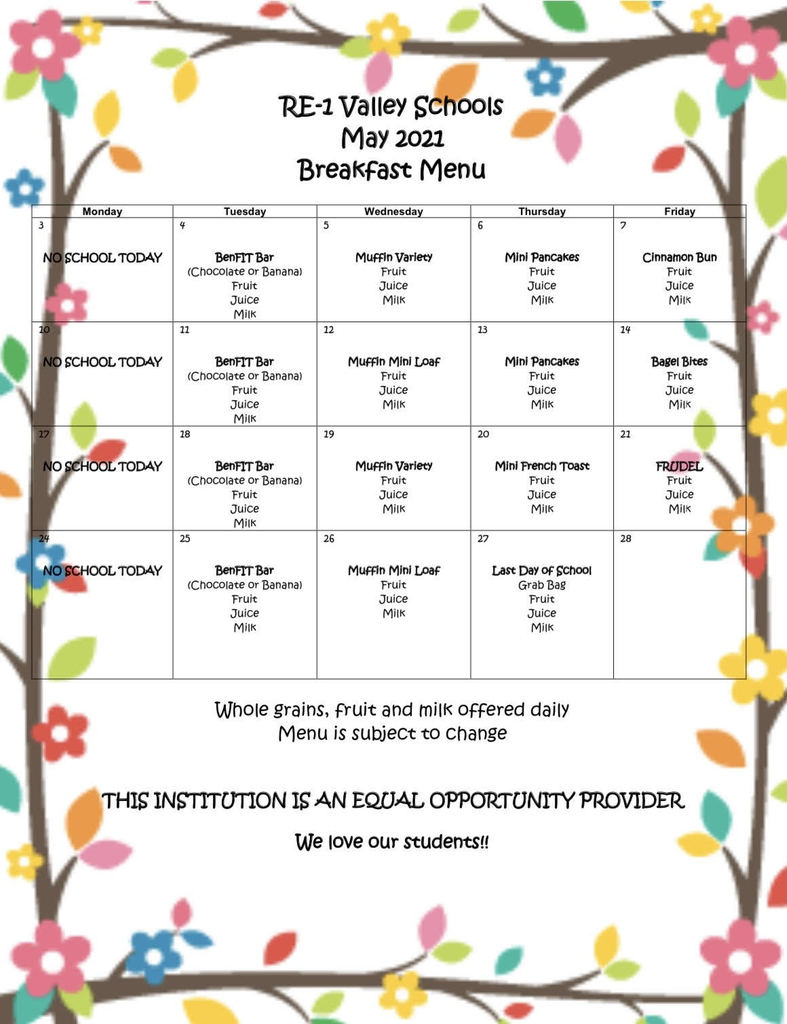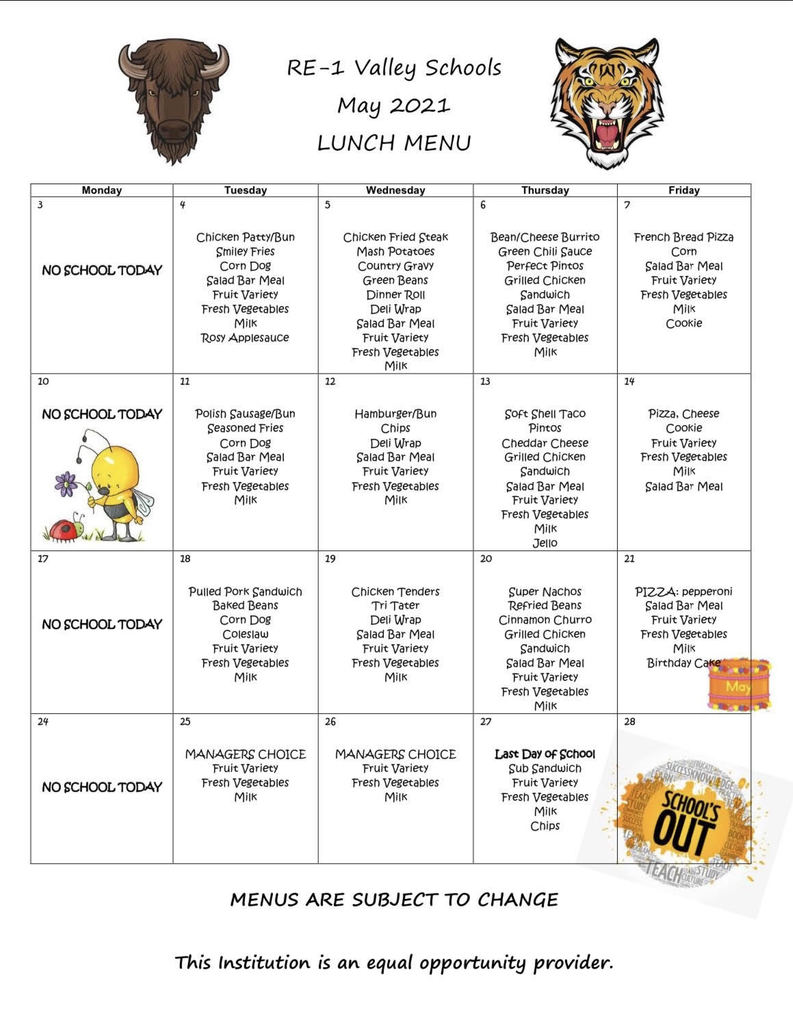 We have a rescheduled Class Pictures for next Wednesday, April 28th 2021. We are sending home new picture forms. If you completed and returned one in March, you do not need to submit another. Please call our office at 522-2514 if you have any questions. Thank you!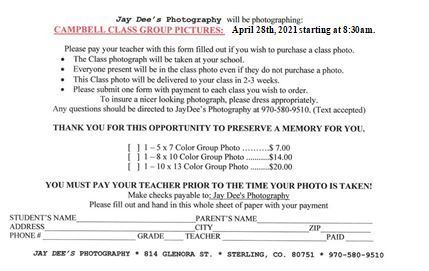 Dear Parents, this morning before school, we had a house fire by our school. Authorities quickly responded to address the situation. School began at our normal time and classes ran as usual. During lunch recess, we had a woman walk onto our playground. School staff immediately contacted the police department who promptly responded to assist the woman. Dennis Klein, Campbell Principal
*Tomorrow, April 1st is the Tiger Cubs PTO distribution of Butter Braids. Location: At the Fairgrounds under the grandstands Time: 1-5pm. Thank you for supporting your schools, teachers, the students, and your Tiger Cubs PTO!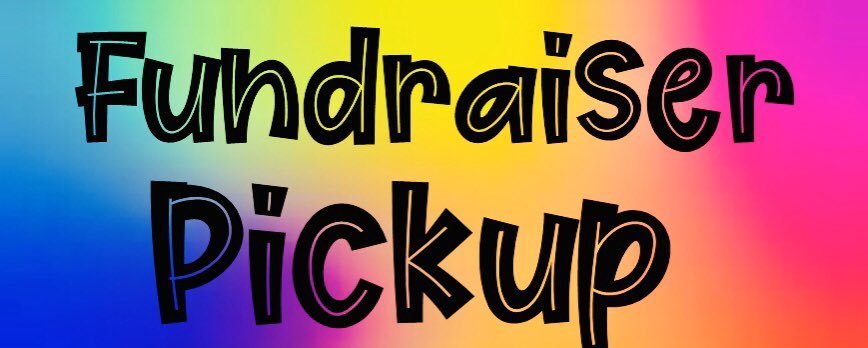 April breakfast and lunch menus are attached.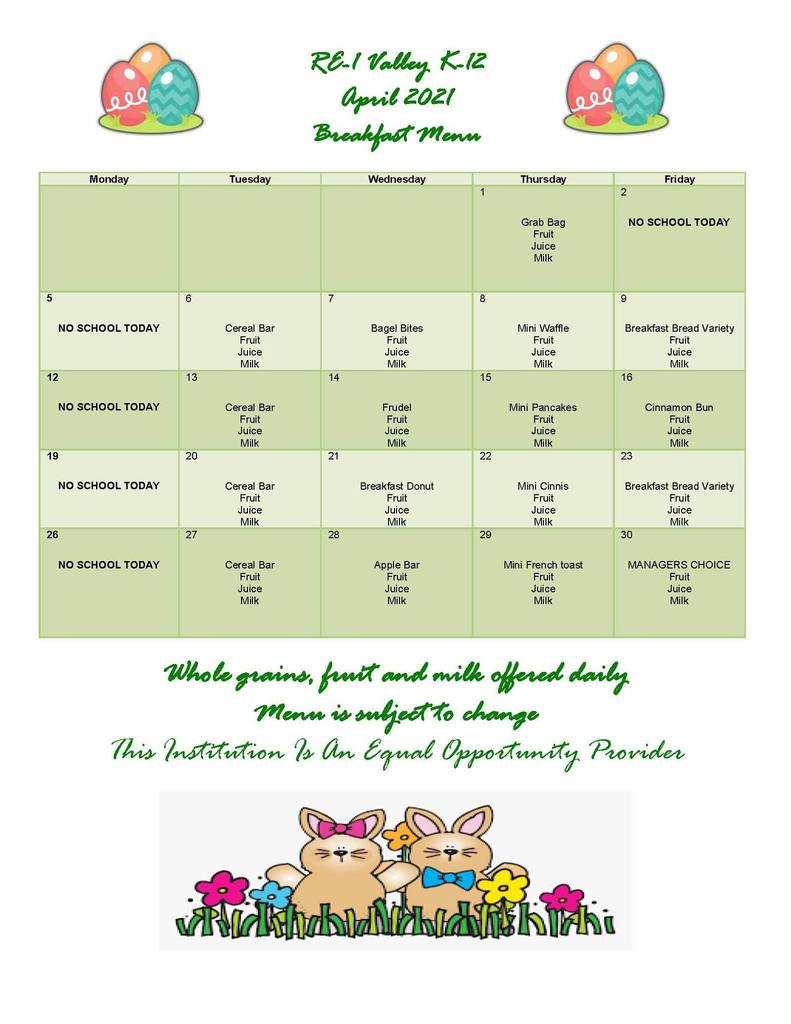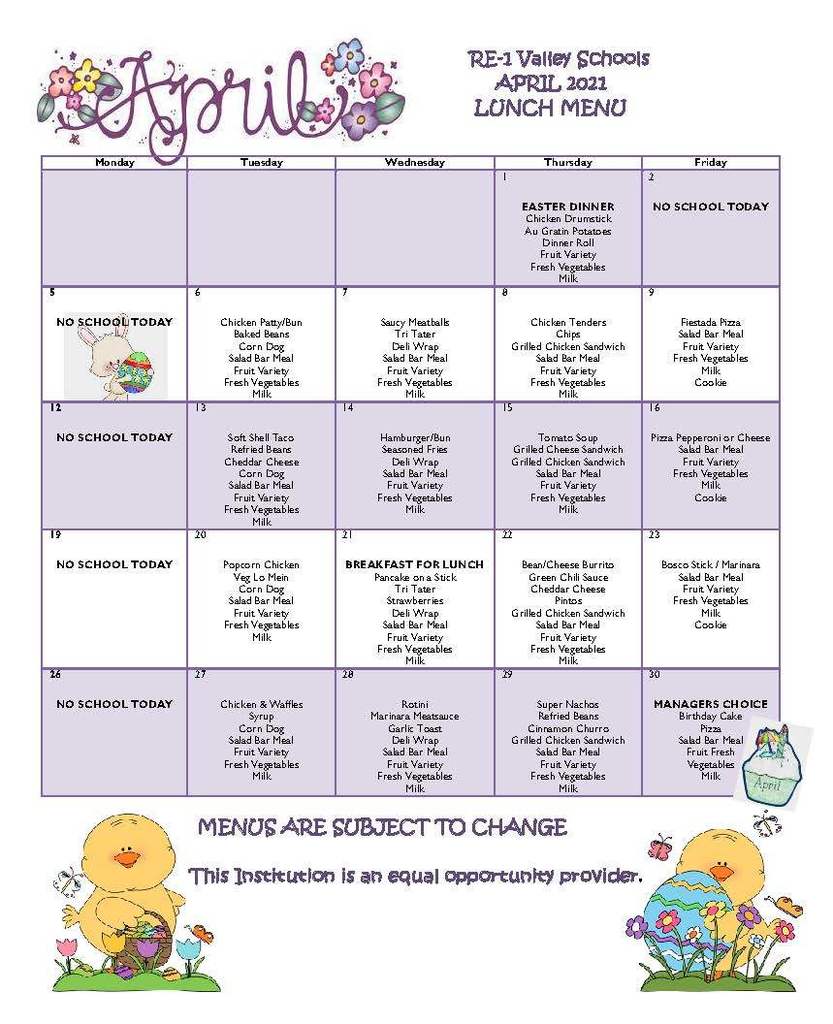 Please see the attached note if you have a 5th grader interested in band.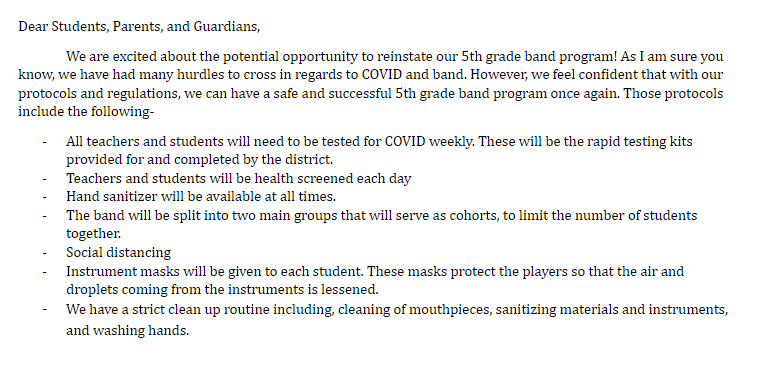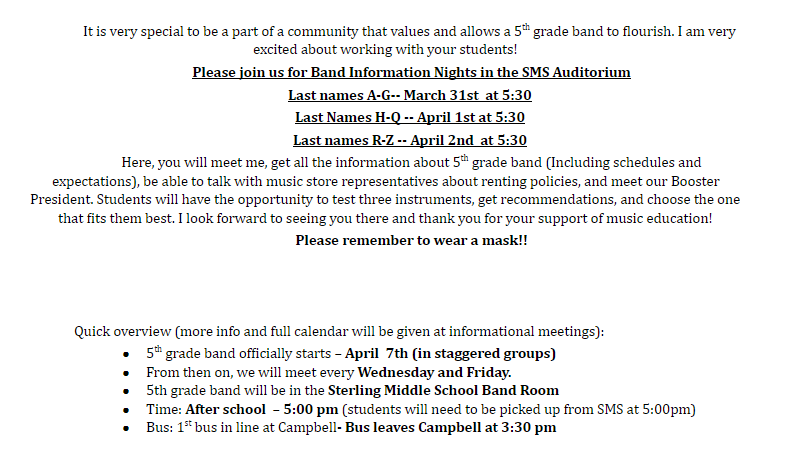 A reminder that orders & money for the PTO Spring ButterBraid Fundraiser are due tomorrow Friday, March 26th. THANK YOU for supporting our students and school!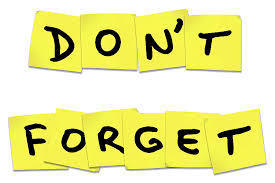 Just a friendly reminder that school IS in session next Monday, March 29th. There is NO SCHOOL Friday, April 2nd.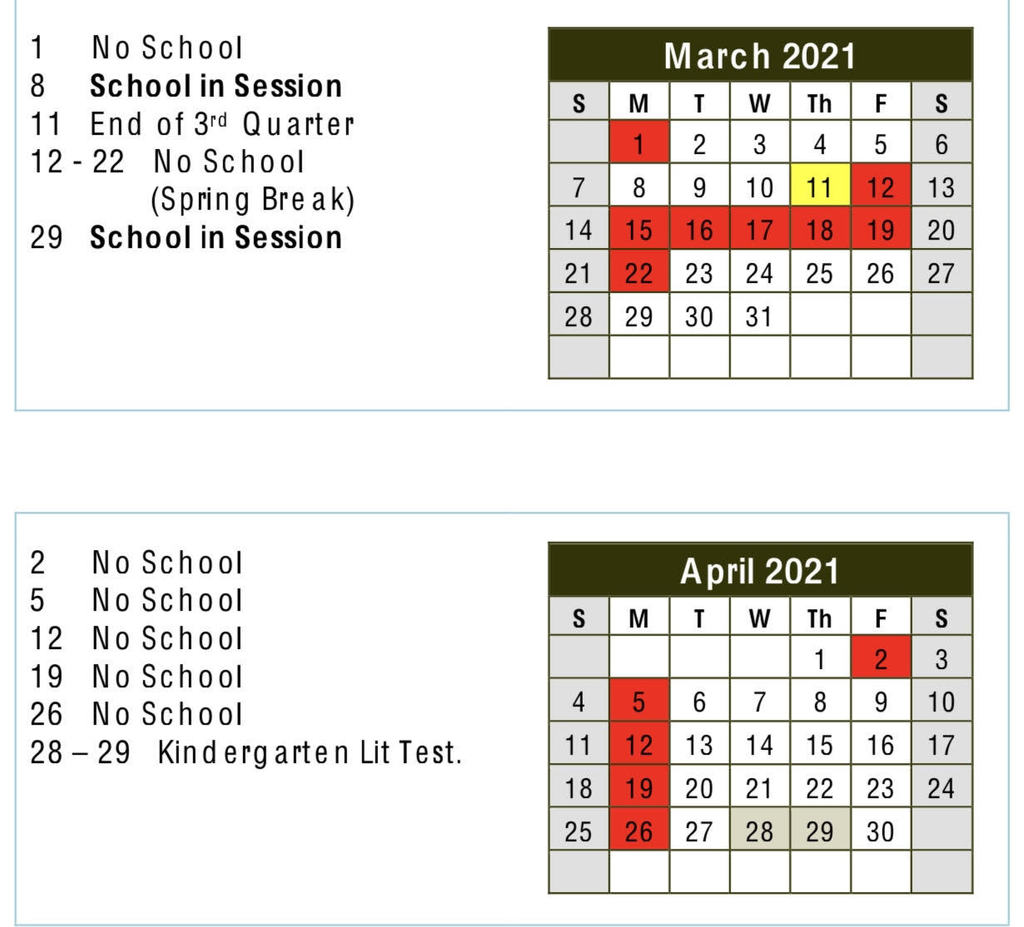 Class Pictures that were scheduled for March 10th have been postponed. We will keep you posted when a new date has been arranged.
Just a reminder there IS school this coming Monday, March 8th, and NO School Friday, March 12th - March 22 for Spring Break. Classes resume Tuesday, March 23rd.