EDIT MAIN
Enrolling your student at Sterling Middle School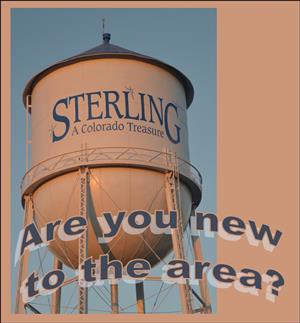 If you are NEW to our district please stop by the SMS office
open Monday-Friday from 8:00-4:00 (closed in July) to Enroll.
To speed up that process, please complete the forms
linked below for each grade level and bring them with you:
CLICK HERE FOR VIRTUAL ENROLLMENT INSTRUCTIONS
Please review the required documentation listed on page one of the enrollment packet.
Please bring updated immunization records and a copy of your student's birth certificate.
CLICK HERE TO APPLY FOR FREE & REDUCED LUNCH FOR YOUR FAMILY
Enrollment forms for 6th grade -
(NOTE: students who just completed 5th grade at Campbell Elementary
do NOT need these forms, they are already enrolled at SMS)
Enrollment forms for 7th grade
Enrollment forms for 8th grade
Click here for this year's SCHOOL SUPPLY LIST
formulario de inscripción -Enrollment Form (Spanish)
*If you are a non-custodial parent and wanting to register a student into RE-1 Valley Schools a power of attorney must be completed and notarized POWER OF ATTORNEY
---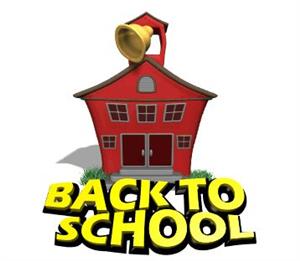 Registration (if allowed) will be held on THURSDAY, AUGUST 13TH!
This is when you will pick up your class schedule, see your locker assignments, find your classrooms, meet some teachers, and you can also put supplies in your locker if you'd like.
8th graders - 8:00-9:00 a.m.
7th graders - 9:00-10:00 a.m.
6th Graders - 10 a.m.- 11:30 a.m.
The only alternate date to register is Thursday, August 6th after 10 a.m until 3 p.m. only for those who absolutely cannot make it to the regular registration day on the 5th. We expect everyone to attempt to come to the regular registration if at all possible while we have the staff here.
Please be prepared to pay fees at registration
All 6th-8th graders Registration fee $25
6th graders each pay a $6 Tech Fee
6th - 8th-grade Physical Ed courses (most students do take PE)-$3
All 7th & 8th Photo, Technology or Computer courses- $5 each class
7th & 8th grade Art classes-$10
Foreign Language -$15
6th - 8th Band-$20
6th - 8th Choir-$5
7th & 8th-grade Contemporary Music - $5
6th-8th grade Musical $10
Also $20 for Jazz Band or Show Choir (*non-exempt)
*non-exempt fees cannot be waived for free or reduced lunch status -nor can Athletic Fees
Click here for this year's SCHOOL SUPPLY LIST
---